Readers, apparently, if you had your way, they'd have gotten 11 Tonys...
Your choice for the Best Ensemble of a Musical Tony Award goes to...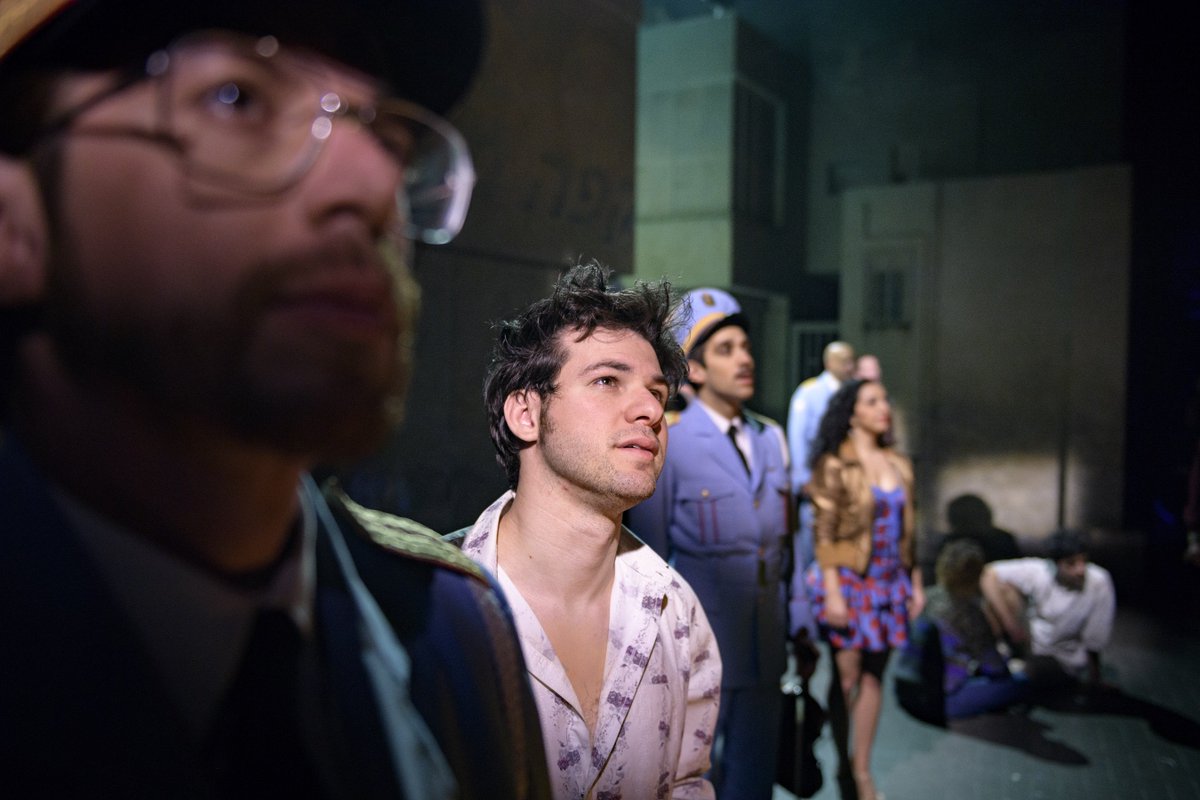 First things first, thank you all for your support and suggestions as you voted throughout season for the hottest (cute/pretty, at the height of their talent, future prospects, trending...) cast members of the musical Broadway season. Next season will be streamlined and easier, thanks to you!
Now... cue the Olympics theme as the medalists approach the podium...
The 2018 Broadway Olympics
Bronze Medal Team
LEADING ACTOR
ETHAN SLATER
SpongeBob SquarePants
LEADING ACTRESS
KATRINA LENK
The Band's Visit
FEATURED ACTOR AND FEATURED ACTRESS
MICHAEL XAVIER AND BARRETT WILBERT WEED
Prince of Broadway and Mean Girls
MALE ENSEMBLE
KEVIN CSOLAK, MIKE MILLAN and DAVID PROTTAS
Mean Girls, Escape to Margaritaville and Carousel
FEMALE ENSEMBLE
COLLINS CONLEY, KATE MARILLEY and VASTHY MOMPOINT
Mean Girls, My Fair Lady and SpongeBob SquarePants
The 2018 Broadway Olympics
Silver Medal Team
LEADING ACTOR
PAUL ALEXANDER NOLAN
Escape to Margaritaville
LEADING ACTRESS
CAISSIE LEVY
Disney's Frozen
FEATURED ACTOR AND FEATURED ACTRESS
TIMOTHY HUGHES AND EMILY SKINNER
Disney's Frozen and Prince of Broadway
DREW WILDMAN FOSTER, CURTIS HOLBROOK and JON RUA
Summer: The Donna Summer Musical, SpongeBob SquarePants and SpongeBob SquarePants
MACKENZIE BELL, AURELIA MICHAEL and KRISTEN SIEH
Summer: The Donna Summer Musical, Summer: The Donna Summer Musical,
and The Band's Visit
The 2018 Broadway Olympics
Gold Medal Team
LEADING ACTOR
JOSHUA HENRY
Carousel
LEADING ACTRESS
LAUREN AMBROSE
My Fair Lady
FEATURED ACTOR AND FEATURED ACTRESS
ISAAC POWELL and LEA SALONGA
Once On This Island
NICHOLAS BELTON, ADAM PERRY and RYAN STEELE
Carousel, Disney's Frozen and Carousel
TEE BOYICH, AISHA JACKSON and RYANN REDMOND
Mean Girls, Disney's Frozen and Escape to Margaritaville